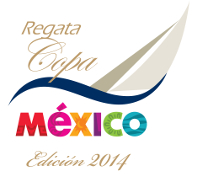 REGATTA COPA MÉXICO 2014 Edition, is a joint effort between the government of Mexico, the state of Nayarit and Mexico's sailing associations.
It is an ongoing world class event, featuring seven sailing classes and some of the world's best yachtsmen. Staged every two years, REGATTA COPA MÉXICO is held at top sailing locations and beachside destinations in Mexico. It's goal; to encourage the sport of sailing as well as showcasing the natural beauty of Mexico's seaside resort infrastructure, all in an effort to promote and boost Mexico's tourist industry.
This joint effort gurantees a world class spectacle filled with competitive passion and great sports action, all within the frame of a colorful and friendly celebration.
REGATTA COPA MÉXICO will be held from the 16th to the 30th of March, and will take place at Bahía de Banderas, located at the Riviera Nayarit coastline.